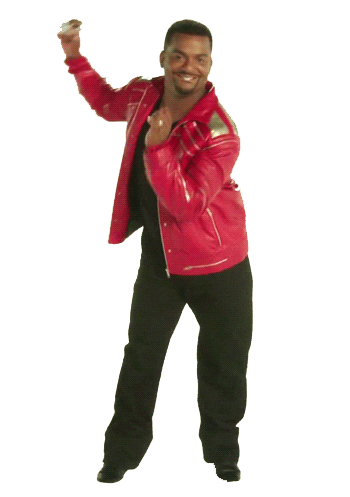 Show taco skills with
#mæxicocreators +
#enter on tiktok
A day without tacos won't kill you…
but why risk it?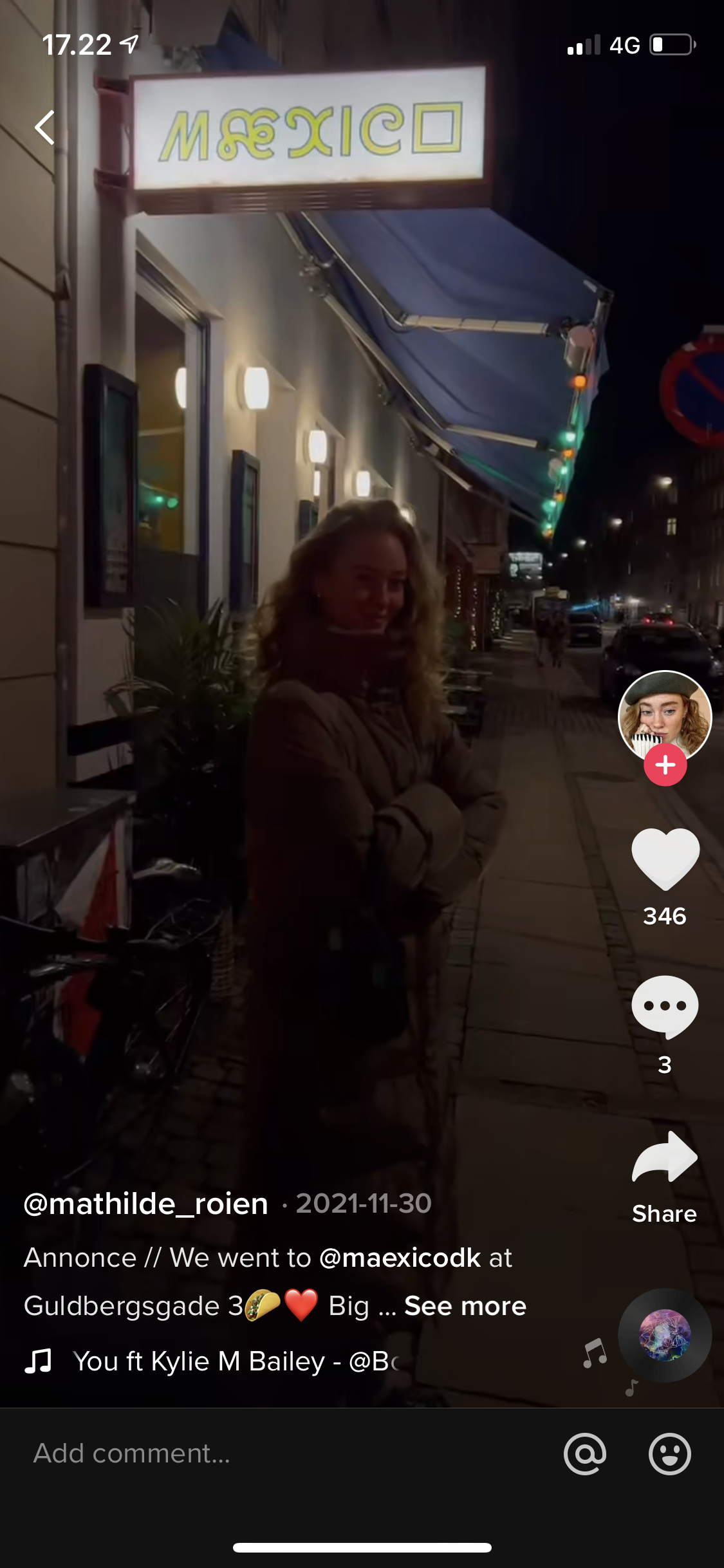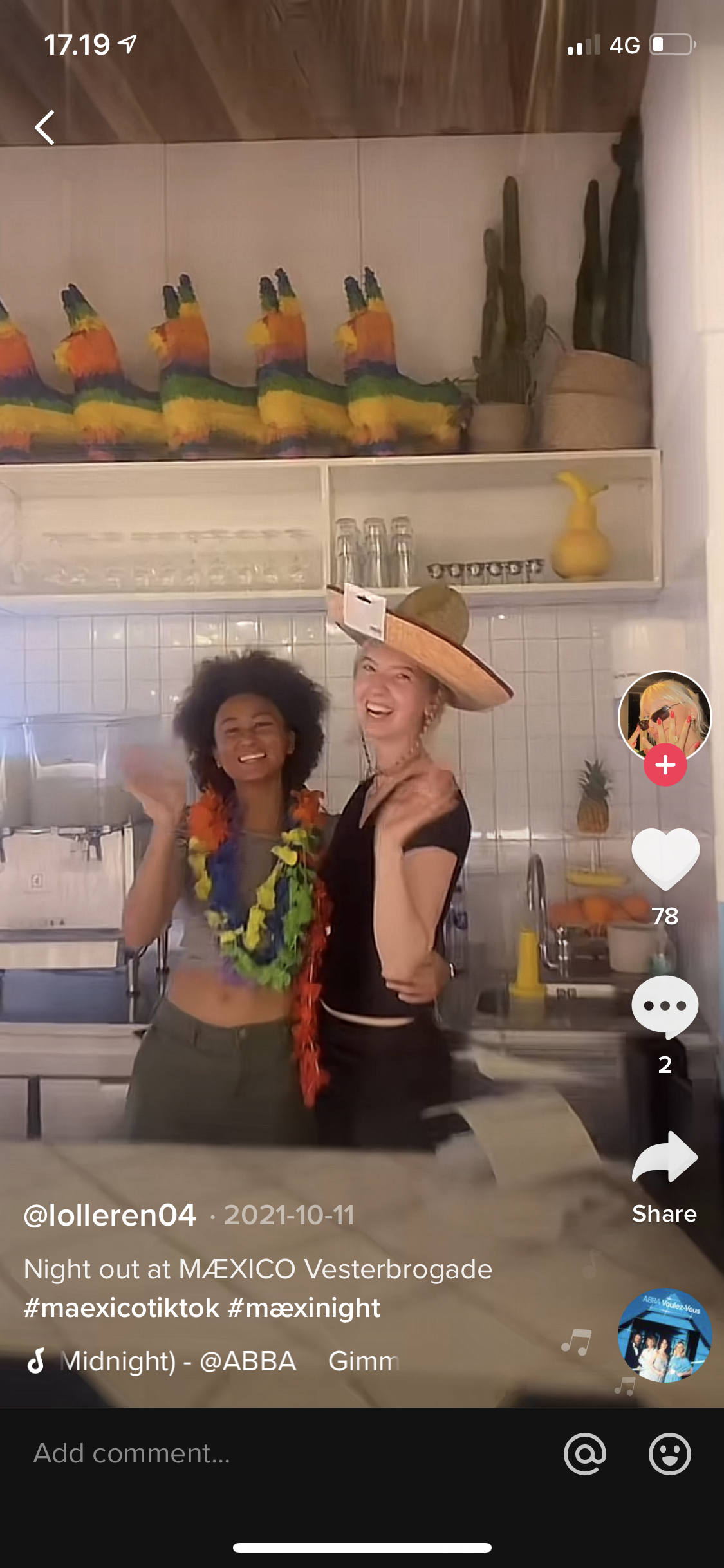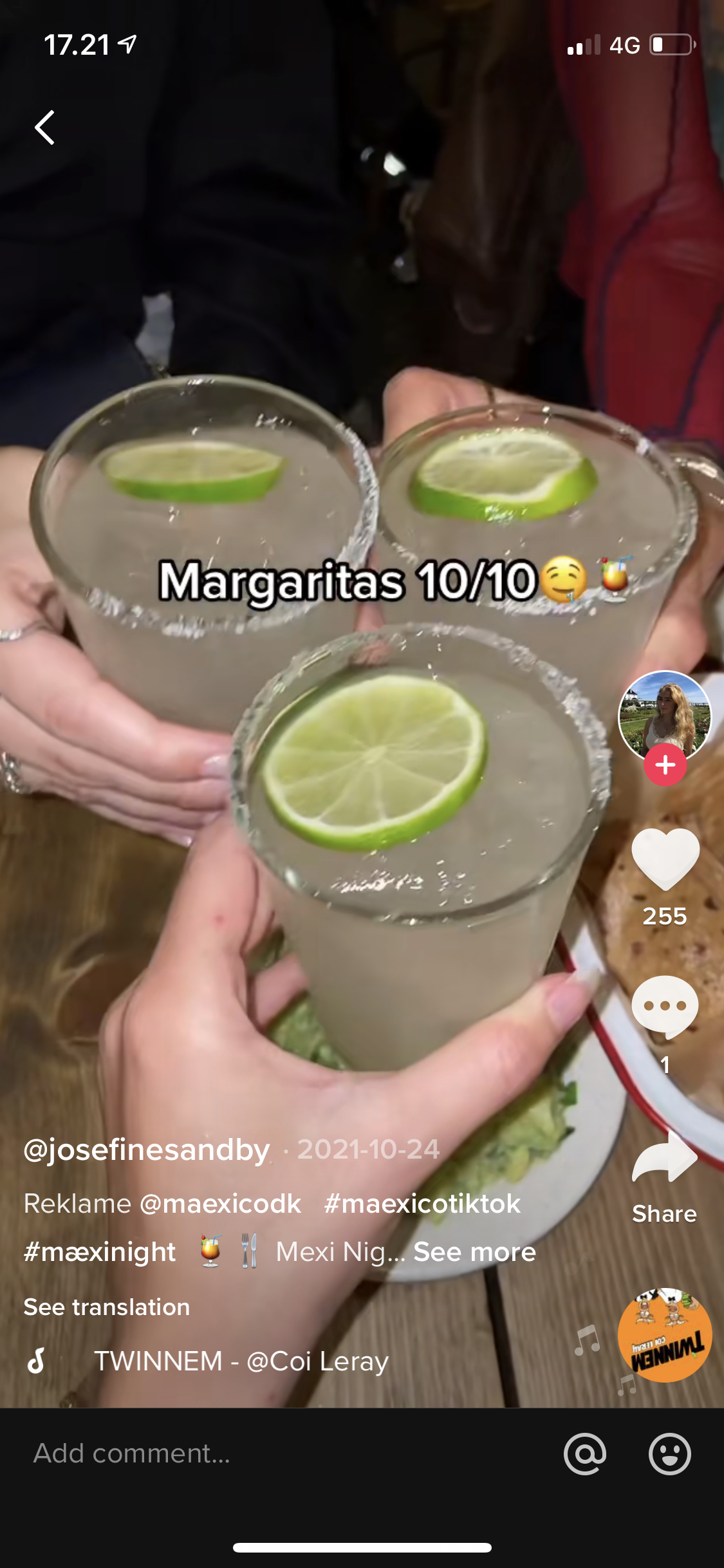 How to join the team
You have an insane TikTok talent and a crazy desire to create exciting content.
Show us your skills by posting a TikTok with why you should join the Mæxico Creator Team. Add the hashtag #MæxicoCreators and #Enter.
As a part of the Creator Team you will share your Mæxico experiences and take part in our brainstorming dinners.
NO PURCHASE NEEDED TO ENTER the team. Open to all Danish residents of 18 years or older. Enter between 01/07/22 – 31/12/22
What you get
As a member of the Mæxico Creator Team you will be a defining part of Mæxicos social marketing team. Mæxico will host 2-3 brainstorming dinners per year where the Mæxico Creator Team can share their ideas on how to build the Mæxico brand.
As a part of the Creator Team, Mæxico offer members:
A Trip to Mexico
You automatically participate in our #FromMæxicoToMexico sweepstakes.
Free Mæxico
5.000 kr. to use throughout the year at Mæxico.
Free Catering
Host a Mæxi night in your home for 10 friends with Tacos and Margaritas.
Welcome Gift
A kickstarter pack to get you in the Mæxi mood.
Gifts for your followers
When Creator Team participants hit a milestone, they get to thank their followers by sharing a promo codes for free tacos, tequilas, and more.