All You Can
Tacos, Margaritas and good times.
Explore and book a table
Bowls
Check out Mæxicos
New lunch bowls
City
Skindergade 36 Basement
1159 Copenhagen C
Monday – Thursday 17:00 – 22:30
Friday – Saturday 12:00 – 00:00
Sunday Closed
Nørrebro
Guldbergsgade 3
2200 Copenhagen N
Monday – Thursday 17:00 – 22:30
Friday 17:00 – 00:00
Saturday 12:00 – 00:00
Sunday 17:00 – 21:30​
Vesterbro
Vesterbrogade 58
1620 Copenhagen V
Monday – Thursday 17:00 – 22:30
Friday – Saturday 11:30 – 00:00
Sunday 11:30 – 21:30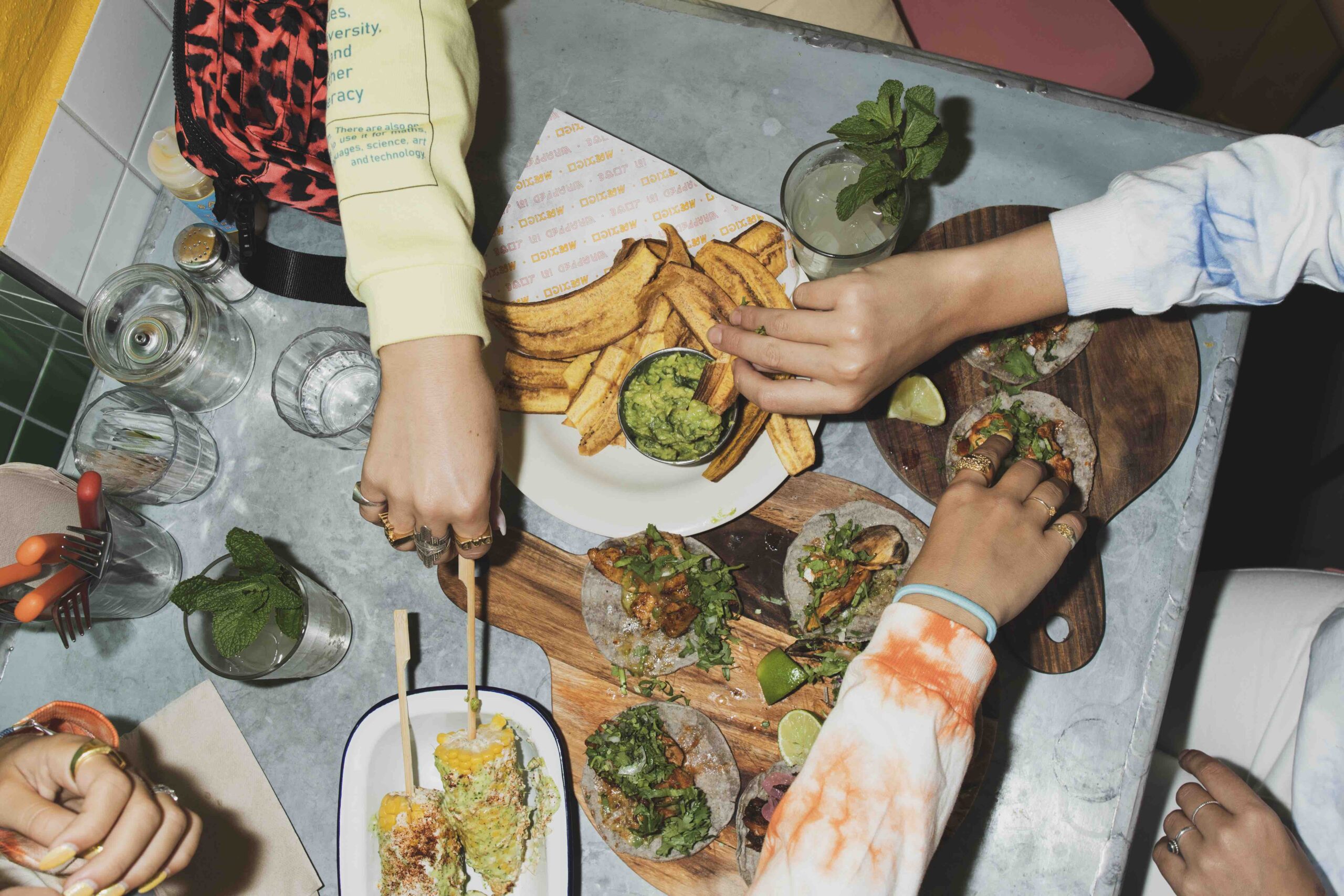 Larger groups
Are you missing a theme for your next party?
Take your theme party to a whole new level and take your guests to Mæxico!
We love tropical drinks, fresh tacos, and a great theme party with a great mood! But most of all, we love to enjoy it all in your community. Therefore, we see it as our most noble task, to produce the whole ballad when we cater or host your event. Whether you need to hold your theme party with us, at home or out, if you only need food or grab the whole package, we will find a solution that suits you and your fiesta perfectly.
Book here or tell us more about your Mæxican party!
Tacos
At Mæxico, we love tacos in all variations – folded, unfolded, large, small, made on wheat or corn.
We believe that one never actually goes completely wrong in the city with tacos. At Mæxico, we have thrown our love on the completely soft little taco made from 100% cornmeal. We think that type of tacos is perfect both as a snack, appetizer, main course, breakfast, dinner, supper – yes in our view, every moment and meal is really a perfect option for several tacos.
Tacos are finger food at its best, so remember when it comes to eating tacos, we recommend that you use your claws 5! We serve tacos both in the restaurant and as takeaway.